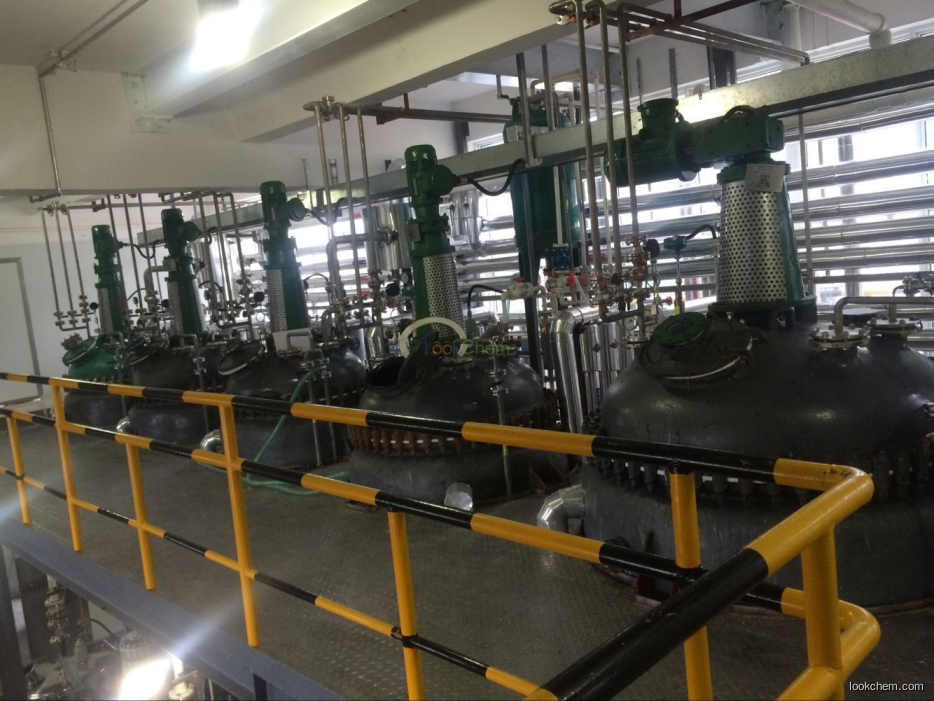 Keywords
212322-56-0
3-[(3-Amino-4-methylaminobenzoyl)pyridin-2-ylamino]propionic acid ethyl ester
C18H22N4O3
Quick Details
ProName: 3-[(3-Amino-4-methylaminobenzoyl)pyrid...
CasNo: 212322-56-0
Molecular Formula: C18H22N4O3
Appearance: white to off-white powder
Application: pharmaceutical intermediate
DeliveryTime: according to your oder time and stock ...
PackAge: 25kg/drum
Port: shanghai
ProductionCapacity: 5 Metric Ton/Day
Purity: 99%
Storage: Store in cool dark place, keep away fr...
Transportation: Store in cool dark place, keep away fr...
LimitNum: 1 Kilogram
Grade: Pharma Grade
Superiority
Following is the structure of 3-[(3-amino-4-methylamino-benzoyl)pyridin-2-yl-amino]-propionic acid ethyl ester (CAS NO.212322-56-0):


Empirical Formula: C18H22N4O3
Molecular Weight: 342.3923
Index of Refraction: 1.64
Molar Refractivity: 97.776 cm3
Molar Volume: 271.309 cm3
Density: 1.262 g/cm3
Flash Point: 302.248 °C
Polarizability: 38.761 10-24cm3
Surface Tension: 59.265 dyne/cm
Enthalpy of Vaporization: 86.281 kJ/mol
Boiling Point of 3-[(3-amino-4-methylamino-benzoyl)pyridin-2-yl-amino]-propionic acid ethyl ester (CAS NO.212322-56-0): 576.155 °C at 760 mmHg
SMILES: O=C(N(c1ncccc1)CCC(=O)OCC)c2ccc(NC)c(N)c2
InChI: InChI=1/C18H22N4O3/c1-3-25-17(23)9-11-22(16-6-4-5-10-21-16)18(24)13-7-8-15(20-2)14(19)12-13/h4-8,10,12,20H,3,9,11,19H2,1-2H3
InChIKey: PCPATNZTKBOKOY-UHFFFAOYAQ
Details
Name of product:3-[(3-Amino-4-methylaminobenzoyl)pyridin-2-ylamino]propionic acid ethyl ester
CAS No: 212322-56-0
Formula:C18H22N4O3
Molecular Weight:342.39
Molecular Structure:
Purity:98%
Remark:Dabigatran intermediate
Nanjing Legend Pharmaceutical & Chemical Co., Ltd is a research-based pharmaceutical & chemical enterprise dedicated to the development, manufacture and marketing of novel products in pharmaceuticals and fine chemicals .
Legend has technological competencies in asymmetric synthesis, organomatelic chemistry, chiral chemistry and multi-step synthesis. Legend has formed competitive advantage globally in the supply of certain chiral APIs, Antivirus intermediates & chiral reagents and etc. Products and services are served to customers and partners in Asia, Europe, North America and South America. Legend vision is to become a global leader in the development and commercialization of certain innovative products in the fields of Anti-Viral intermediates,chiral chemicals, pharmaceuticals and to create value for customers, employees, stakeholders and society to live a better life.
CMO of innovative pharmaceutical products--API & Intermediate
Advantages:
Excellent production conditions: The multi-function workshops can supply product from milligram to kilogram and to ton; specializes in ultra-low temperature ,high-pressure hydrogenation and other unconventional reaction;research results can be quickly converted into industrialization.
Strict quality control system: product quality standards are established in accordance with the requirements of ICH guidance.Enquan is more concerned about the quality of products than the customer, for example, more attention are paid on impurity transfer and impurity profile study in the process development,esp.on drug intermediates impurity control.